Hello My movie family,
Cruella starring Emma Stone has dropped and I couldn't be anymore excited. The new Disney film's ad campaign suggests. She's rich. She skins dogs for clothing. She's an anarchist.
HOLD UP…. ANTICHRIST?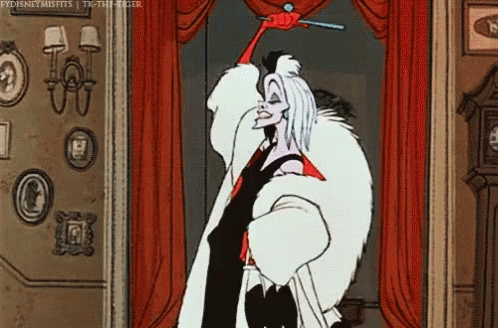 Disney's forthcoming film Cruella is a live-action prequel to 101 Dalmatians, an animated classic about a deranged villain who kidnaps puppies so she can wear their skins. Starring actress Emma Stone, the movie attempts to explain what, exactly, Cruella de Vil's problem is.
Prominent on the poster is a common anarchy symbol: an "A" in a circle.
The trailer for Emma Stone's "Cruella" debuted Wednesday, giving fans their first look at the origins of one of Disney's cruelest villains. But whereas Maleficent started as a hero and was pushed into villainy, Cruella appears to have always existed in a realm of, well, cruelty.
"I guess they were always scared that I'd be a psycho" Stone's character reveals less than 30 seconds into the footage. Indeed, as she runs through oncoming traffic, waltzes around with a bottle of whiskey, burning fancy gala dresses a lá Hunger Games, this young Cruella feels decidedly unhinged — and eerily familiar.
Along with Stone, Emma Thompson, who plays the baroness, Joel Fry, Paul Walter Hauser, Mark Strong and Emily Beecham, star in the movie.Craig Gillespie, who directed "I, Tonya," also directed "Cruella."Glenn Close, who played Cruella in Disney's 1996 remake of "One Hundred and One Dalmatians," is the executive producer of the film.
"Cruella" is currently scheduled to open in theaters May 28.
If you haven't seen the trailer…. well take a look