Movie Info
Starring: Taika Waititi, Roman Griffin Davis, Thomsin McKenzie, Scarlett Johansson, Sam Rockwell and Rebel Wilson
Directed by: Taika Waititi
Written By: Taika Waititi
Rating: 80% (Rotten Tomatoes)
Synopsis
A World War II satire that follows a lonely German boy named Jojo (Roman Griffin Davis) whose world view is turned upside down when he discovers his single mother (Scarlett Johansson) is hiding a young Jewish girl (Thomasin McKenzie) in their attic. Aided only by his idiotic imaginary friend, Adolf Hitler (Taika Waititi), Jojo must confront his blind nationalism. Written by Fox Searchlight Pictures
Review
I didn't know anything about this film until I saw my email notification for free tickets for this film. When watching the trailer, I felt this was going to have trigger points. When I saw the opening of the film my feelings had changed. From the beginning of the film, I knew this was going to be something that I hope no one would take offensive.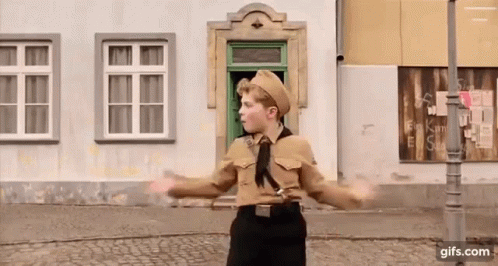 The opening of the film is Jojo, a 10 year old boy who is deep into Nazi Socialism. This world war two comedy-drama has such a nice balance of making the uncomfortable funny. Jojo finds his in an imagined Führer — part inspirational guru, part childish playmate. A scene-stealing performance from Waititi, knowingly self-mocking, sometimes surprisingly sweet (this, after all, is a child's self-projected need for companionship and reassurance), but growing increasingly nasty as Jojo's understanding of the world starts to shift.
His mother (Johansson) had a huge secret. His mother was hiding a Jewish girl in the walls of his sister's room. As the movies continues on it becomes heavy. As his childhood perspective shifts instantly to Jojo becoming a young man.
The story is truly one for the ages. The chemistry with all the actors in this film was so enriching and genuinely enjoyable to watch. I said to myself, if this film didn't win an Oscar in at least one category, they are bugging. If you haven't seen the film you can watch it on streaming services such as Amazon Prime, Hulu or YouTube. You have to have a certain subscription or pay a rental fee.
My podcast will be coming soon!!! I will talk more about movies and film tips!
Be Kind